The first time I got to hang out with the Big Kids, the runt of their already established clique stuck with me. He wasn't the Cool One. Everyone else was making fun of him, but I was unimpressed by them. First of all, he had a skateboard. To me in the eighth grade, there was little else that was cooler than a skateboard. He had longish hair, a baseball cap, a short-sleeve button-up shirt unbuttoned over a t-shirt, board shorts, and teal Chuck Taylors with band names written all over them. Chuck Taylors are the link between punk-rock and skateboarding. You can't skate in Doc Martins, but you can mosh in Chucks.
Now, I'd had Chucks before, but the audacity of personalizing them hadn't occurred to me. Soon, I sprayed my red pair with bleach, leaving a yellow splatter pattern. I added yellow laces to set them off. I took a Sharpie to another pair, and added black laces to match my doodles of zine logos.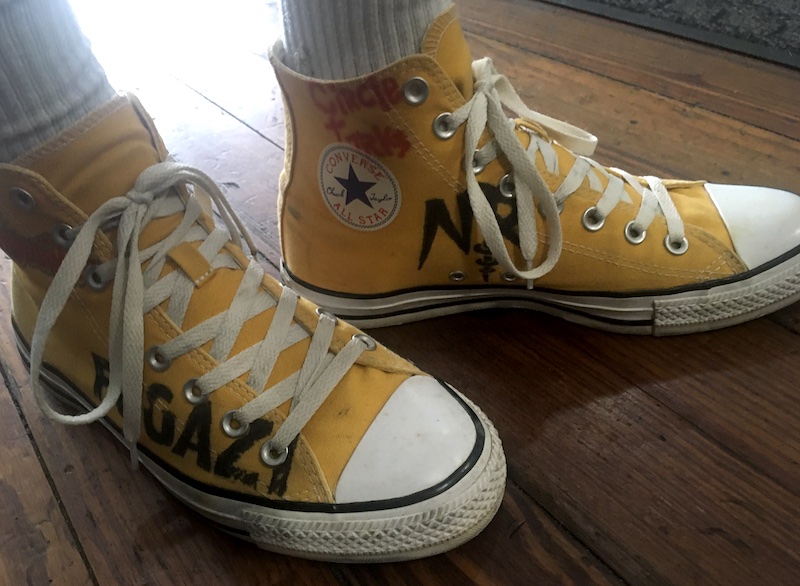 Recently, my sister found me a new yellow pair at a thrift store, and I immediately thought of that guy from eighth grade with his crude band-name scribbles.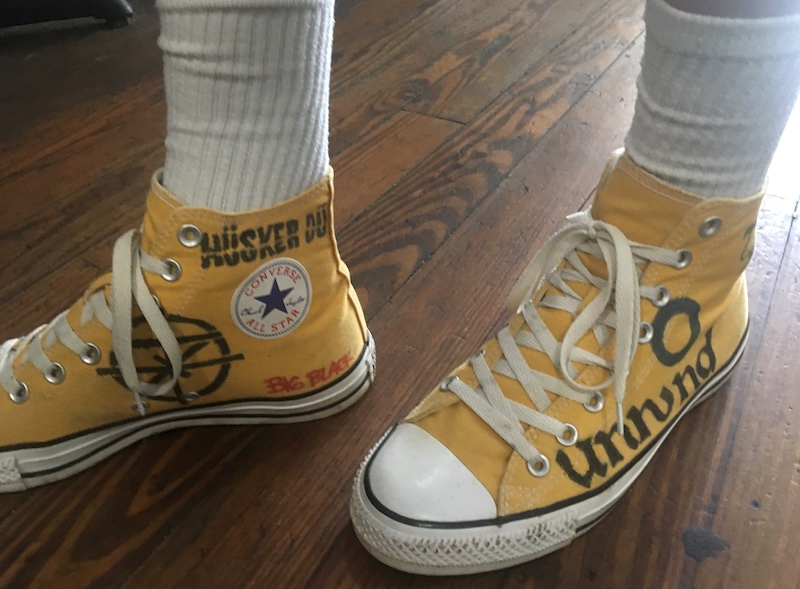 I took mine a step further by trying to draw the band logos as accurately as possible.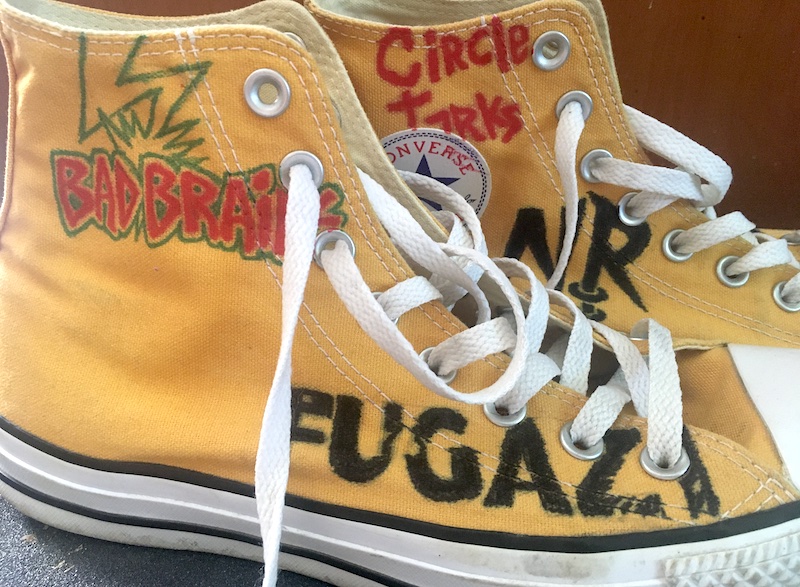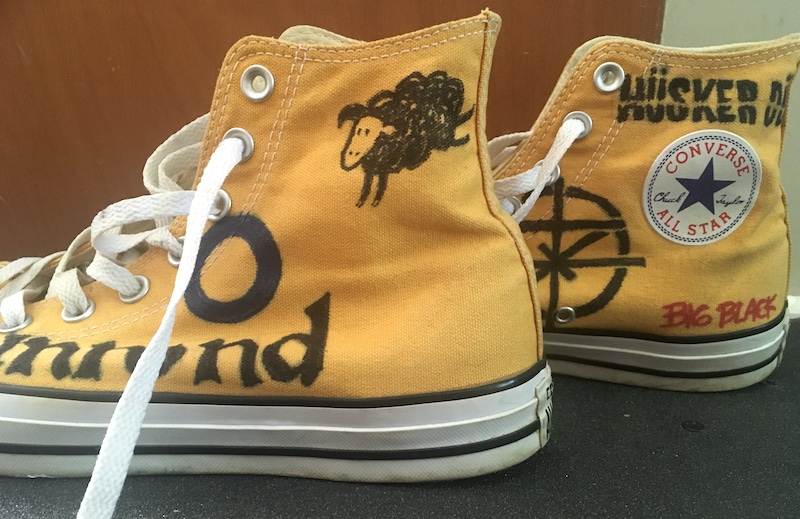 Bands represented include Fugazi, Bad Brains, Unwound, Germs, Circle Jerks, Hüsker Dü, Naked Raygun, 7Seconds, Minor Threat, and Big Black.
I can only hope I made the bands proud. Impressing the Big Kids is always a lost cause.